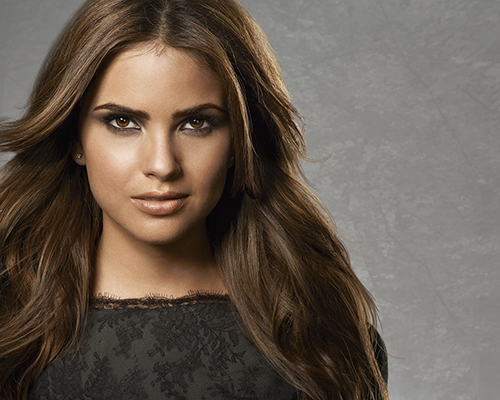 Malia Tate is so much more than just the new girl in the pack on Teen Wolf. She's a feisty, complicated, emotionally vulnerable character with an unbreakable bond with Stiles — and Shelley Hennig knows she has her work cut out for her.
Below, Hennig explains Malia and Stiles' relationship to TVLine ("She's more likely to punch him; that's her way of showing love") and outlines the newbie's place in Scott's pack. So before you watch tonight's Season 4 premiere (MTV, 10/9c), take a quick trip inside the mind of everyone's soon-to-be-favorite coyote. (No offense, Mr. Wile E.)
TVLINE | Many fans remember you from your Secret Circle days. What can you say about transitioning from a glamorous witch to a down-and-dirty coyote?
Personally, in real life, I'm a little more down-and-dirty than I am glamorous. [Laughs] It's been an easy transition, one that has felt very comfortable and natural for me, which I am forever grateful for. I feel like I know the character really well, and I really enjoy it.
Malia Stiles Teen WolfTVLINE | And the teeth and the claws aren't giving you any trouble?
When you have the teeth in, you don't feel as dumb when you're making those growling noises. It feels like, "OK, I have something that's making me look cooler while I do this." So they're sort of a necessity, in my opinion, as well as having the claws. But I'm also one of those people who can't stand getting manicures, because you can't use your hands for 40 minutes; and when you have these claws on, it's impossible to use the bathroom, use your phone or flip through your script.
TVLINE | But Malia is more than just a coyote-person. She's pretty complex, having lived in the wild for most of her childhood. How do those missing years affect her day-to-day life?
Malia is definitely learning what vulnerability feels like, because on the coyote side, I'm sure that did not exist. So being a human, especially a pubescent teenager, she's experiencing a lot of things other humans are experiencing, but it's more challenging for her because she hasn't been in school for 10 years. She's a little behind in her classes, and that's where Lydia comes in; she's really smart and agrees to help her. As Shelley, I face new things in my life every day, but nothing as new as Malia is facing, so I'm really enjoying playing that.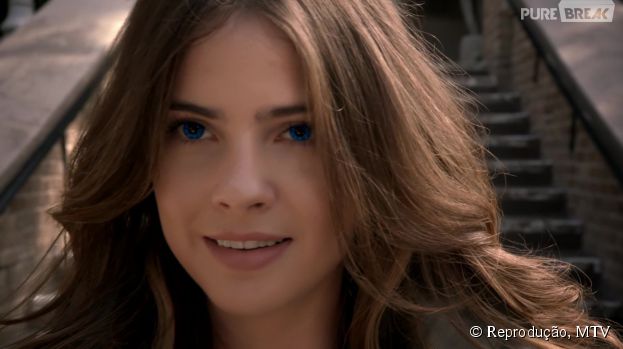 Malia Stiles Teen WolfTVLINE | I'm enjoying seeing Malia form bonds with Lydia and Kira. What can you say about their friendships?
She has a very physical relationship with Kira. … Wait, that sounded wrong. [Laughs] I mean they fight together — the monsters, if you will. The Berserkers. What's also great about that pair is that Kira is so afraid to stir the pot, whereas Malia doesn't have a filter. So she can feel what Kira's thinking and just say it outright. Sometimes it comes off a little abrasive, but Malia was a wild animal for 10 years, and the pack knows that. Her friends are also getting used to her personality, and Stiles is really there for her to remind the pack she's trying. She's loyal, but the way she says things isn't exactly how she means them.