quinta-feira, 24 de julho de 2014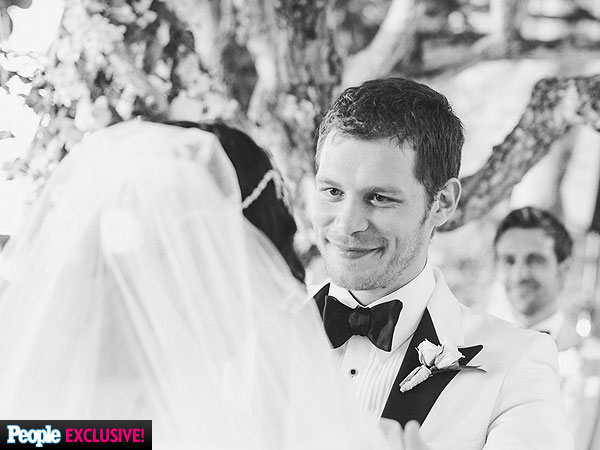 Sorry, ladies. Joseph Morgan is off the market. 
The actor, who currently heads up the CW's The Originals, wed his Vampire Diaries costar Persia White in an intimate ceremony in Ocho Rios, Jamaica, on July 5. 
"It had a very rustic feel to it," White tells PEOPLE. "There was nothing about it that was overwhelming or very huge or fabulous in that way. We tried to keep everything really intimate and beautiful and sort of going along with nature." 
quinta-feira, 3 de julho de 2014
At the end of HBO's True Blood Season 6, we discovered Sookie Stackhouse (Anna Paquin) in the arms of a new beau: Alcide Herveaux! The actor who plays Alcide the werewolf, Joe Manganiello, had this to say to TVLine about how his character will fare in True Blood Season 7:
He is domesticated [and] living in society… He isn't the wild crazy wolf-guy anymore. [Sookie and Alcide] go to church on Sundays. He has to wear a blazer. He lives in gran's house. He's got a to-do list for the house. It's different life for him. But it is what he has always wanted. He finally got the girl and he got the life. Now the only problem is that there are these marauding Hep-V pyscho vampires destroying the world. There's gotta be something.
So life seems to be peachy for Alcide and Sookie – at the start of the season anyway. And considering the fact that the Hep-V infected vampires Joe mentions appear at the very start of Episode 1 in Season 7, I predict he and Sookie have about seven and a half minutes of happiness before it all goes down the drain! Here's hoping their troubles don't start because one of them is the shocking death that is reported to occur in episode 1.
Truebloodnet
quarta-feira, 2 de julho de 2014
Holland Roden and Max Carver attend the 'Deliver Us From Evil' screening after party hosted by Screen Gems & Jerry Bruckheimer Films with The Cinema Society at The Skylark on June 24, 2014 in New York City.